Yup! I haven't posted anything on here for absolutely ages, so what better reason to post a new blog than to shill stuff!
I've been working my butt off trying to improve my drawing Transformers drawing skill (Which as you can see from previous posts, leaves a lot to be desired!), and now I'm at a stage where I feel that It's something people will pay for, so...........
I'm now taking commissions for pieces!
I'll draw anything you ask (Within reason), but I'm obviously biased towards Transformers, so the more of them the merrier!
Prices (Based on 1 A4 sketch):
Head Shot: £6
Full Body Shot: £10 (Per character)
Prices include standard UK shipping, international shipping will be charged at cost price.
Payment is in advance through paypal.
To order, e-mail me on: patient_zero37@hotmail.com
or tweet me on: @Sam_Palmer_37
Some examples of my work!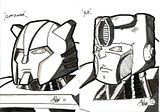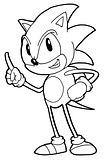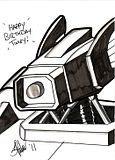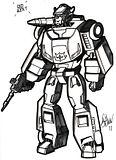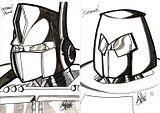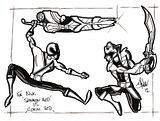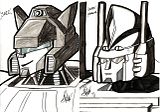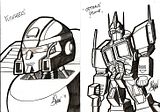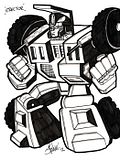 More examples coming as and when I've done them :)
I'll be updating my blog more frequently now, so keep your eyes open for more new stuff!
Laters,
Sam.